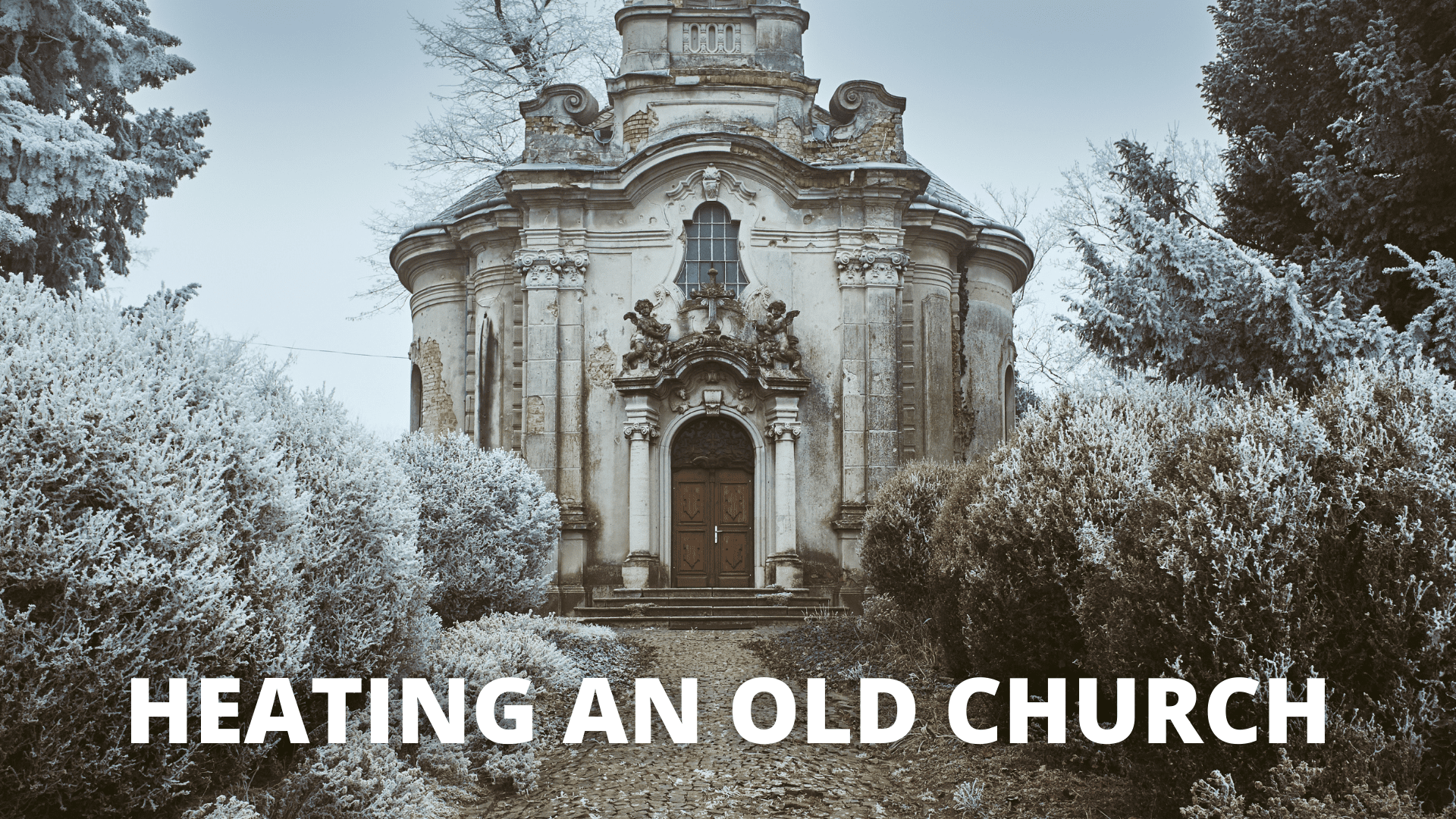 Heating old churches | The most effective way to heating a church.
It's often found that one of the biggest hurdles for churches is the underlying issues that are represented when it comes to heating an entire church along with the best methods to do so. In theory, you would think that churches wouldn't need much heating when they filled with people however you couldn't be further from wrong. Church heating systems have many more beneficial factors to them along with keeping your church warm.
Churches can be nearly impossible to heat correctly as they are typically presented with stone walls and floors that act as a fridge keeping the cold in and the warmth out. With the open loft-style ceilings; any heat you may get will easily disperse through the roof very ineffectively. You can't just install any old heating system in your church as listed buildings cannot be tinkered with. This is why it's important to seek professional advice from a church heating consultant to ensure you take the right measures in supplying and fitting your church heating system correctly. 
Why do churches have bad heating?
If you see yourself asking why does my church have such bad heating, think back to 800 years ago. The last thing people would have been thinking was the implementation of church heating systems. This church heating solution came into play further down the line and its a key part to the maintenance of your church to keep up to date with all the best ways to heat your church properly.
The best church heating system
There are an array of church heating systems that may be able to help with your church heating requirements. Here follow some of the best methods of heating an old church.
1. Underfloor Heating
Underfloor heating is simply a system that is implemented under the floor to heat the ground upwards. There are 2 main types to this system including water heated underfloor heating and electric underfloor heating. They are commonly a good choice as they are less disruptive and easy to install.
2. Pew Heating
Pew heating is a new modern type of electrical heating system used and purposely built for the intent of churches. This is a heating system that will be directly fixed onto the pew seating and will provide you with a more direct heating approach rather than a broad entire floor. This is far more concentrated and could be far more efficient for your church. This will heat church goes directly and ensure the comfort fo your guests are fully satisfied along with the limited amount of heating loss.
Chandelier Heating
This is one of the most common and well-known church heating systems. Chandelier heating will offer you a low-cost church heating solution. With its modern appearance, it will happily fit into all church environments. The incredible 7.5kw to 10kw output will instantly heat the congregation with ease. It is an extremely unobstructed choice, provides both light and heat along with behind fast to install and cheap to run.