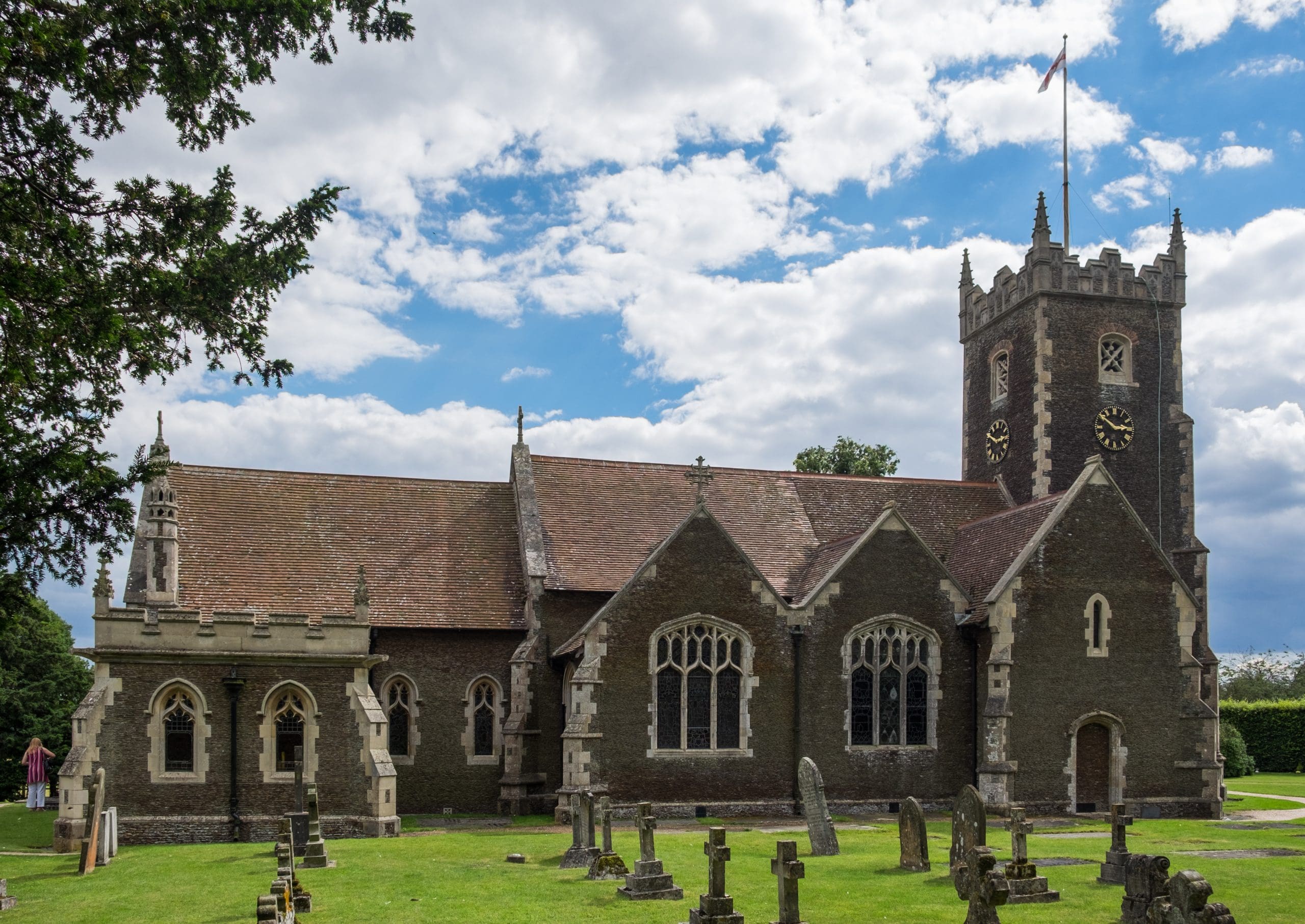 St Mary Magdalene Church, Sandringham
St Mary Magdalene Church in Sandringham, Norfolk, has long been the main place of worship for the Royals, with the family most recently attending the Christmas Service held here on Christmas Day.
Take a look below as we guide you through the history and insides of this spectacular church.
Standing here since the 14th century, St. Mary Magdalene's Church has had many restorations, the building that currently resides in this wooded area dates to the Tudor period, although it was restored twice in the 19th century, once by SS Teulon in 1855 and again by Arther Blomfield in 1890. Built from carr stone, this brownish building is considered the best example of a carr stone building in Britain. 
Inside is iridescent of a late Victorian style, with stunning woodwork and vastly panelled walls, however, the main attraction of this beautiful building is a glittering silver altar and reredos given by Rodman Wannamaker, a highly regarded American businessman who has the pieces crafted as a memorial to Edward VII as a gift to Queen Alexandra after Edwards death in 1910.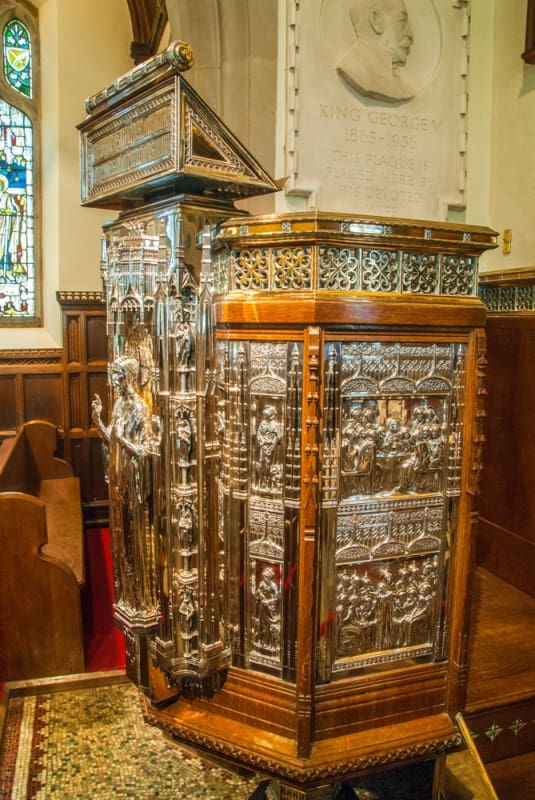 Several members of Princess Diana's family are buried in the churchyard, including her older brother John, who died just hours after his birth in 1960.
King George VI also lay in state at the church after his death in 1952 before his public burial at St George's Chapel, Windsor Castle.
The church is not a royal museum, but an active parish church, drawing worshippers from the surrounding area. It is open to visitors daily from spring through autumn, and on Sundays for services during the rest of the year.
Why not have a visit, you may meet a Royal!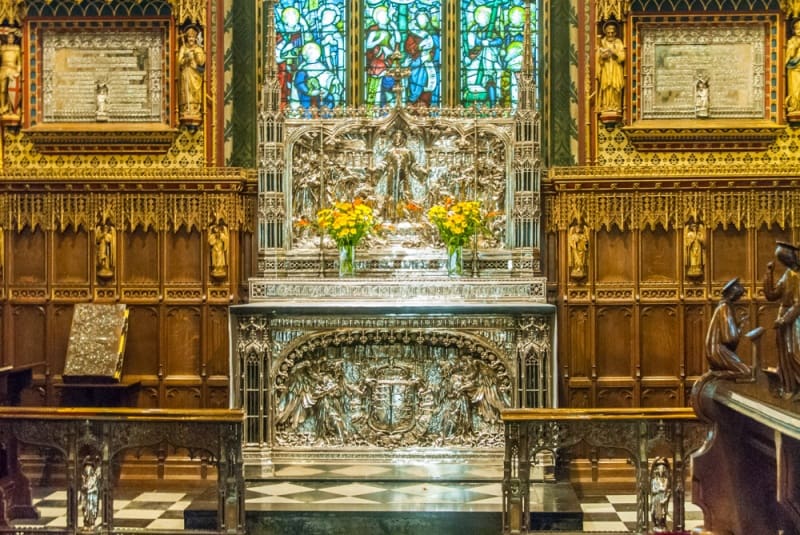 Alongside these luxurious gifts, Wannamaker also gave Queen Alexandra the breathtaking wood and silver pulpit, and a 17th-century processional cross.
We can see that over the royal pew stands a statue of St George slaying a dragon. The entire chancel was presented to Queen Alexandra after her husband's death.
Although the Church itself is of age, the oldest object in the church is a 9th-century Greek font, alongside a second font made of Florentine marble, a highly regarded material originating from Italy.
St Mary of Magdalene's Church holds memorials to many members of the royal family, although only a few are actually buried here.
Among these are Prince John, who died in 1919. The unfortunate prince, fifth in line to the throne, suffered from epilepsy and may have been autistic as well. He was sequestered at Sandringham, out of the public eye, and played with local children invited by his mother, Queen Mary. He died of a seizure at the age of just 14 and was buried in St Mary Magdalene church. His sad story is told in the television drama 'The Lost Prince', released in 2003.
Alongside the macabre, the church is also known for royal christenings, at least seven royal babies have been christened at Sandringham church, including the most recent addition to the Royal Family, Princess Charlotte (2015). Other royals who have been christened here include future King George VI, King Olav V of Norway and Diana, Princess if Wales.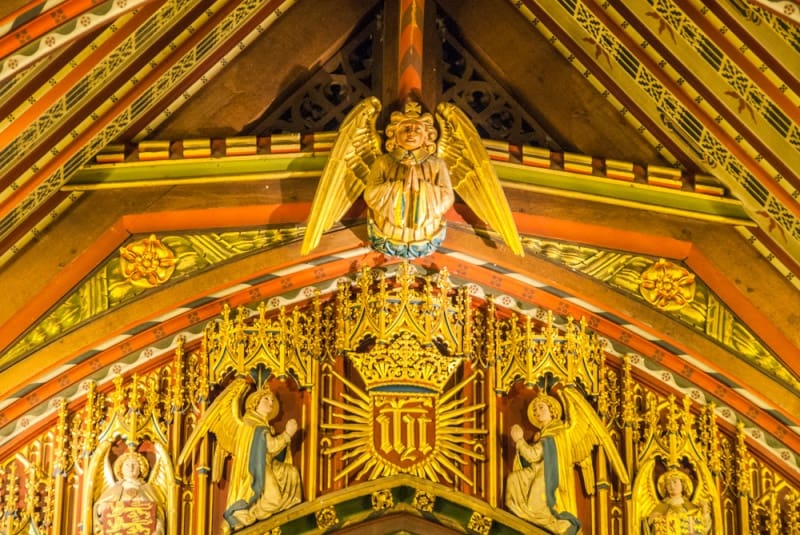 Have a question? Please give us a call 0161 211 6955 or email us: