What Heater Is Best For My Church?
Church Heating Specialists
The clue is in the name, we know everything there is to know when it comes to heating your Church, from efficiency to cost control we can help you find the best solution to all of your Church heating problems!
With a wealth of experience and a professional team on hand we can guide and assist you to the perfect heat source for your Church, below are just a few of the options we have available to make your masses warm and bright this winter.
Chandelier Heating
The 'Pentagono' heater represents an effective but relatively low cost heating solution for churches and religious buildings.
Its modern appearance and stylish design fits perfectly into most church environments whilst the impressive 7.5kW to 10kW output can easily heat the congregation in an instant.
The 'Pentagono' Chandelier consists of a central section with 5 radial arms each housing a short-wave infra-red heater able to heat the congregation directly without having to heat the air up in between.
Benefits
Unobstructive
Provides light and heat
Efficient and cheap to run
No fumes or smell
no noise
Fast installation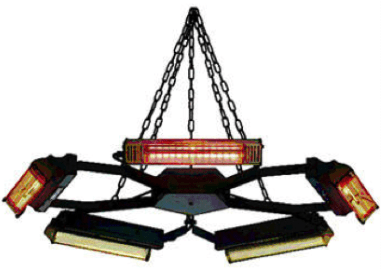 Under Pew Heating
Dimplex skirting heaters are ideal for under low windows and for conservatories.  Having no user controls they are a good choice for under-pew heating in churches and chapels where fixed pews or stalls are used
The SCH5 is suitable to be used wall mounted or floor mounted (if floor standing they must be fitted with the feet kit CH9101). The heater features a safety cut-out and has no user controls but are suitable for connecting to a thermostat or a timer.
Benefits
Robust metal construction
Slim design
Unobtrusive
No user controls making it ideal for churches and other public places
Efficient and cheap to run
No fumes or smell
No noise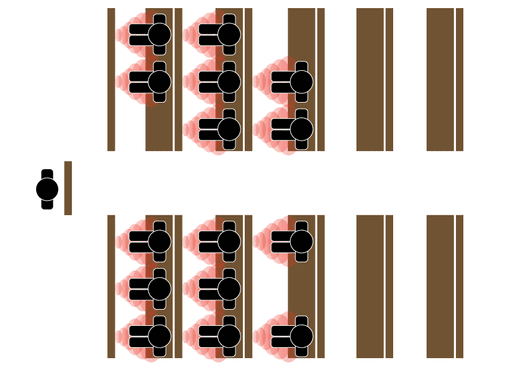 To find out how we can heat your Church properly and effectively, get in touch!
Have a question? Please give us a call 0161 211 6955 or email us: